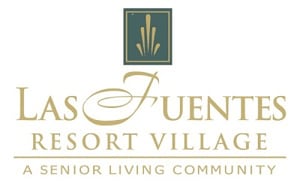 December 11, 2020
Residents and Families:
As you are aware, as the surge of COVID of cases in the state and in our Community continues, we want to remind you of steps to keep yourself and others safe from the spread of the virus in our Community and what we are doing.  These best practices are developed from local health department and CDC guidance.
When outside of your apartments in the common areas of the building or if you choose to leave the building, you should:
Wear a mask;
Use the bathrooms or hand sanitizers placed throughout the building to frequently wash and sanitize your hands before you touch your eyes, nose or mouth; and
Practice good social distance with others (at least 6 feet).
During this period of surge until vaccines become available, you should limit your trips outside of the building. There are delivery options, contact family members at lower risk or speak with Community staff for assistance in obtaining needed items outside of the building.
If you have:
Recently exposed to an individual who has tested positive for COVID or was showing typical signs/symptoms of COVID;
Are experiencing and signs or symptoms of COVID; or
Have tested positive for the virus
Please remain quarantined in your room.
You should remain quarantined until:
You can be tested and receive a negative result (if experiencing symptoms or exposed to a positive/potentially positive individual); or
For the period of time recommended by your healthcare provider (if you have tested positive), typically for at least 14 days after symptoms end or from the date of the positive test if you have no symptoms.
While quarantined, you may contact staff to:
Receive meal delivery;
Receive laundry services; and/or
Assistance with other tasks.
If you are experiencing signs or symptoms, you should contact your healthcare provider to determine next steps or call the front desk.  As always, if you feel you need emergency care, you should dial 911.
Some of you have asked if COVID tested could be provided on-site.  We have reached out to vendors to see if they can come on-site to provide test (to be billed to your insurance/Medicare or for a charge).  We will let you know details as soon as arrangements are finalized.
All independent living residents should continue to use the IL entrance until further notice.
We are continuing to allow visitation and provide activities with certain restrictions.  However, this may change based on guidance from the local health department.  We will notify you if any further restrictions will be put in place.
Many of you have asked how many positive residents we have in our community. We understand your concern however, medical information is confidential and we will respect the privacy of all residents. Please do not approach any staff about resident information.
We hope that all residents will exercise personal responsibility and care for themselves and others by following the practices outlined in this letter.  With the announced roll-out of the vaccine, we hope that we just need to be diligent for a few more months.
Thank you for your efforts and happy holidays!
Sincerely,
Douglas Libby
Executive Director