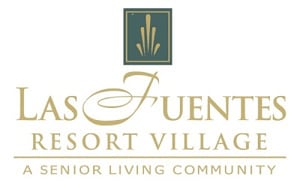 December 1, 2020
LAS FUENTES COVID UPDATE
Many of you have seen news about the uptick in the COVID positive cases in the country.  We have recently learned that two staff members and one resident have tested positive for the virus.  Neither employee has been in the building since November 22. The resident is currently out of the building.
The employees are currently quarantining at home, and their return to work dates will be determined following guidance from the local health department and CDC.
We are currently awaiting test kits from Yavapai County in order to perform COVID testing on residents and staff.  However, we continue to monitor and assess residents and staff for symptoms of COVID.  Should we note any changes in condition, we do have a limited availability of test kits to do immediate on-site testing.
We will immediately inform residents, resident primary care providers and responsible parties/families with test results of residents and discuss next steps.  We will also provide a general update on the result of the widespread testing.
We continue to encourage residents (and urge families to encourage residents) to take all precautions to prevent or mitigate the spread of the virus by:
Wearing masks when outside of their apartments;
Engaging in good hand hygiene; and
Practicing social distancing when outside of their apartments.
As a result of these positive cases, we are implementing (or re-implementing) the following restrictions to prevent or mitigate the spread of the virus:
All Assisted Living resident visitation closed except for compassionate care visits and essential medical personnel.
AL dining service limited to resident apartments only
Off-site transportation appointments suspended
We anticipate these steps to be in place for at least 28 days to keep residents and staff safe.