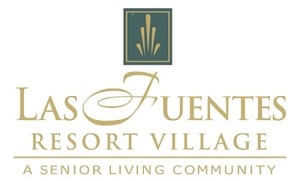 March 8, 2021
Dear Residents and Families:
Last week we had our second round of Moderna COVID-19 vaccinations. I'm happy to report that the majority of our residents and many of our employees have elected to get the vaccine. By the time everyone has the opportunity to get the vaccine, after our third round scheduled for  March 31, over 90% of our residents will have received it either here at Las Fuentes or through an outside provider.
We are committed to continue to safely reopen all of our dining options, transportation schedules, and activities as the vaccines are completed and conditions permit. These actions underscore our conviction in a strong recovery for Las Fuentes and our county. We believe these vaccines will usher in a reopening of our economy and travel in the United States and across the world.
On Friday, the Arizona Department of Health Services reported that they lowered Yavapai County's level of community spread from Substantial to Moderate, a positive downward trend.
You may also have heard today that the CDC issued a statement that said that mask wearing is optional in small groups when all persons gathered have received both doses of the vaccine. While this is encouraging, we continue to support wearing a mask in public as long as any resident, staff member, visitor or guest has not received both doses of the COVID vaccine.  We will also continue to follow guidance outlined by the state and local health departments.
Thank you for giving us the opportunity to serve you!
Sincerely,
Doug Libby, Executive Director