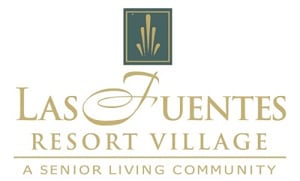 January 7, 2021
Dear Residents and Families:
Many of you have asked for an update regarding our COVID-19 cases and the status of COVID vaccinations.
As we reported on December 29, following the Spectrum COVID tests, less than 10 residents had positive results. All residents who tested positive were asked to quarantine for fourteen days. We can report that the majority of those quarantined are now safely out of quarantine.
As of today, we have three residents that have tested Positive and are on 14 day quarantines in the entire building and none in our assisted living building. There are others that are on cautionary quarantines that have not tested positive for COVID. We also have three employees who are on quarantine.
Our hearts are full for all residents and their families who have had a loved one pass due to COVID and for any reason recently and in the past year.
In an email I received yesterday from Omnicare, the company who will be administrating the vaccine to us through CVS pharmacy, we were notified that:
The COVID-19 Vaccination Clinic at your facility, Las Fuentes Resort Village, has not been scheduled at this time. The state of Arizona has activated the Long-Term Care Vaccination Program only for skilled nursing facilities.
As the activation status of the federal vaccine program in your state changes, we will inform you of those updates. Rest assured that we are monitoring each state's activation status daily, and your facility, Las Fuentes Resort Village, is on our list for upcoming onsite clinics once the program is activated for this facility.
In an article today reported by CNBC, CVS Health and Walgreens said they expect to complete the first round of COVID vaccinations in nursing homes and assisted living facilities by January 25. Other key points are:
Vaccinating residents and staff at nursing homes and assisted living facilities is one of the first major steps in the nationwide rollout.
CVS said it has confronted a couple of challenges during the program, including lower-than-expected uptake in staff.
The vaccine rollout has been slower than federal officials anticipated, but CVS and Walgreens said their effort is ramping up quickly.
We will continue to provide you with updates as they become available. We hope we will have the vaccinations by the end of the month. As always, if you have any questions or concerns please contact the front desk, Ashley James or myself directly.
Sincerely,
Doug Libby
Executive Director